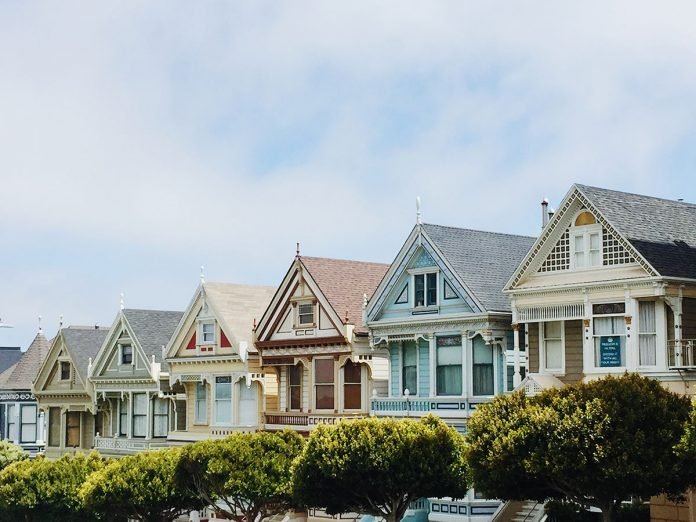 Real estate is a crowded market, with millions of transactions every year in the country.
And loads of realtors holding the market share, making it harder for many to score in this gigantic marketplace. But worry not, since the growth is actually within your hands.
There are various actions you can take to grow your business actively, reach new clients, and make more sales along the way.
Here we have seven tips for those aiming to uplift their real estate business in 2021. Follow these, and you'll enjoy a good share of the market.
Network More to Grow Your Real Estate Business
One of the ways to grow your business is to grow your network. Meet new people in networking events. Your goal here could be to connect with individuals who could share workable pieces of advice or who can provide financial help.
In this regard, Ted Rollins, a global entrepreneur recognised by Inc., said:
"Networking will be most profitable for you when you master this targeted approach. Focus on meeting with and building a diverse group of individuals and surround yourself with the people that can help you reach specific business goals,
Commit to your purpose, and as these relationships grow, consider how they fit into that burgeoning 'why.' Someone may be more valuable in expanding your business while another person would serve you best in a mentor role."
For your next networking event, set a goal to ask influencers to introduce you to anyone they think would be able to help you achieve one or more of those goals.
Improve Time Management
Time management could be a hurdle between you and your growing business. We all know the importance of time management, but we often tend to ignore it, taking it for granted.
Poor time management could lead to stress working with low or no results at all.
Talking about distractions and time management, XpressDocs advised us:
"Distraction is a common problem for real estate professionals who have limited amounts of desk time and an increasing amount of technologies to manage. With ongoing pop-ups, dings, buzzes, and rings, the habit of multitasking is very common. An easy-to-use time management tool can be worth its weight in gold in helping realtors complete specific tasks within a set amount of time."
There are many time-management tools out there to combat this issue, all trying to reduce your burden, helping you stay focused all the time.
Hire an Assistant
Hiring an assistant may sound like an expensive task, especially if you're just getting started. You might think you could do all the work by yourself and don't require an assistant.
But bear in mind that 'two is always better than one.'
Hiring an assistant will give you a little breathing space between reaching clients, making it to meetings, and managing your time. And you'll still find enough time to score more leads.
If you can't afford a full-time assistant, you could always hire a virtual assistant (VA).
VAs are professionals who know their way to take calls, manage leads, send emails, and a lot more. Websites like Upwork offer a massive list of VAs.
You could easily hire an assistant on a project basis or hourly basis. And rest assured, your investment would stay safe with Upwork.
Don't Forget to Use Social Media
When we say "social media", the first thing that come into our mind is often 'Facebook'. And no doubt, this one single social media platform has taken so much space, not only at the personal level but at the business level too.
As of 2020, there were around 2.8 billion Facebook monthly active users. And there's a good chance that you would found a good number of clients only from Facebook.
Marketing on Facebook is done in several ways, including ads, blog sharing, video sharing, and more.
For realtors, there are some ways where they could make the most of Facebook:
Live video tours of new homes. And if you are unable to capture much viewership, your video would still be available for later.
Share photos of available homes where the supply is already low. For instance, if you know that Burlington is facing low inventory, you could share a post (with attractive images) of bungalows for sale in Burlington and generate traffic.
Boost listing posts so they'll reach a wider audience. Facebook allows you to boost posts with people of similar interests or most likely to avail of your services.
While you may require to complete a learning session, marketing on social media is widely done on an experimental basis.
Start Blogging
Since we talk about social media, we can't miss the importance of another mandatory content marketing strategy; blogging.
One way to measure its importance is to start following your competitors online. All the good performers must have their blog page on their website.
Blogs are an internet marketing technique. They tend to boost your website's rankings in the search engine and help in building trust.
For a realtor, there a ton of topics to cover for readers, including qualities to look for in an effective real estate agent, easy DIY home-related projects, monthly reports, and so on.
Forge Strategic Partnerships
Like said earlier, "Two is better one" you could work with other realtors to increase your exposure and generate more leads than if you're working alone. Both of you could help each other in areas where one lacks.
For instance, if you have a good understanding of bungalows and your partner, on the other hand, is an expert in selling condos, both of you could increase the other party's business and get the benefit from the outcome of the proceeds.
Let Go of Fear
Fear of failure is one factor where many realtors fail to grow in their business. Fear that you could ever talk to a client or the fear to close a deal is very common when you're just getting started. That's quite normal but a common hurdle that often stops people from even entering a business.
Where no tool could take you out of this fear, we suggest finding a mentor who can help mitigate your fears.
Having a good mentor beside you could help you walk through the benefits you would get if you keep up the excellent work.