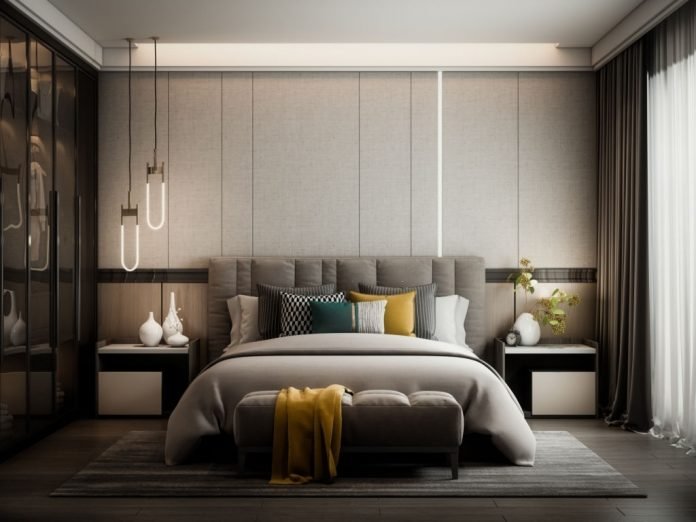 As the protector of your duvet, the duvet cover is a removable bedding piece that makes taking care of your duvet much easier.
You can remove it for washing and put it again on the duvet, just the way you with your pillow covers.
Add to your Style Statement without Hassle
Just change the duvet cover and add it to your bedroom's style statement. Choosing the duvet covers is the best way to add color choice to your bedding.
No need to incur expenses for a new duvet with every season change.
Just choose the correct duvet size cover – queen duvet covers, king duvet covers, or twin duvet covers, and the comfort is guaranteed.
Benefits of Duvet Cover
The duvet cover comes with a closure so that slipping over the expensive duvet is more manageable and secure.
Let's have a peek into numerous benefits that you can derive from good quality duvet cover: –
1) Add life to the Duvet
Want to prolong the lifespan of your duvet!? The best quality duvet covers are a quick solution.
Spilling is unavoidable on bed and bedding, so protect your expensive duvet from stains and dirt over the period with the best quality duvet cover.
You can order online from renowned portals or may buy the same from bedding material providers in your vicinity.
2) Easy Maintenance with Quality Cover
We all know duvet maintenance is a costly affair as it requires dry cleaning.
If you cover it with a good quality duvet cover, you reduce the maintenance cost as you can conveniently clean the cover in your washing machine.
3) Have control over the warmth of the duvet
The way the material of your duvet renders different warmth levels, the duvet cover material also controls the warmth provided by your duvet.
A cotton duvet cover is ideal for a cooler effect. However, for a warmer result, you can choose a flannel option.
4) Add to style glamour of your bedroom
Duvet covers are a great option to add versatility to your bedroom furnishing and bedding.
You can choose from the range of design and color options available to update your sleeping room decor inspired by season theme or your room paint.
Now, stay within budget and experiment whenever you desire with your bedding style.
5) Easy to store
Duvet is fluffy things, and their storage takes a lot of space. With the cover on it, duvet storage requires even more space.
But duvet covers are available in a variety of materials that can be easily folded and stored separately. This makes the storage of the duvet less space-consuming.
Put Duvet Covers for Multiple uses
Microfiber duvet covers are very light bed covers or bedspreads set that can be used as it is in a slightly warmer season.
You can put aside your comforter and use the cover only to provide the required warmth in a fully AC environment.
Don't hesitate to invest in a high-quality duvet cover
You can check for various designs and material options available online without leaving your home comfort, or check out the bedding providers store in your vicinity to make the right choice.
Browsing online first is the perfect option as you can choose the ideal covers within your range for the entire family.
Final Thought
"Knowing is not enough, you must apply".
Take a leap and choose your bedspread for the best.
Hope this helps. 🙂