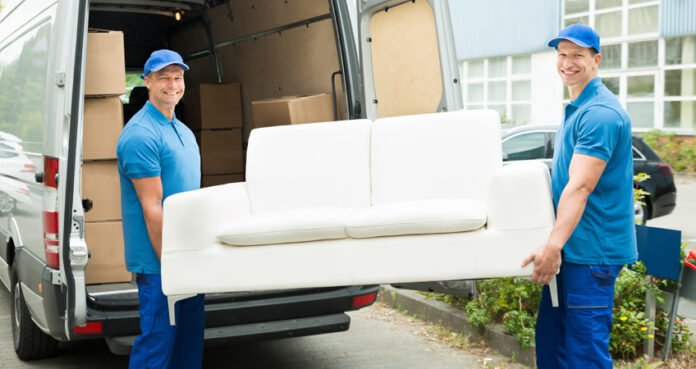 One of the first things that you should do when relocating is finding a moving company.
The decision to hire a full-service moving company in Richmond VA is one you won't soon forget.
Relocating is exciting, but it is also one of the biggest, most stressful jobs you'll ever tackle.
Full-service movers alleviate the stress of the move, so the excitement is all that you enjoy. It should be no other way. 

Full-service movers offer the complete package for households who are already busy and haven't got the time to move.
When this team is on the job, they'll pack boxes, load and unload the truck, deliver the items to their new location, and much more.
Although you'll still have plenty of things to do to complete your move, these pros erase one of the most difficult from that list.
Leaving the move to the Pros offers you
Peace of Mind: Licensed, insured movers, handle your belongings carefully, reducing the risk of damage. It is comforting to know that your relocation is taking place with experts who know the right way to safely relocate your belongings.
Save Time: Since moves take care of most of the movie, it is easier to complete the relocation much quicker than otherwise possible.
Equipment: Movers have the tools and equipment necessary to move the belongings from one home to another without damaging the items or causing any injury.
If you do not have the tools and types of equipment for the job, you're putting yourself in the line of an injury!
Choosing Your Movers
Don't hire the first moving company that comes along. You've worked hard for the items that are being moved after all and you want to ensure the best company is on the job so to keep these things safe and secure.
Finding a good company isn't hard, but since it can be quite time-consuming, there are a few ways that you can reduce the headache of finding the best.
Request estimates and compare prices.
Choose three to four companies and request estimates. This is the easiest way to get a great job and a great price.
Ask friends, social media acquaintances, co-works, and even neighbors to refer you to a moving company.
Research the company of interest online.
A plethora of information is available, including customer reviews and testimonials that reveal insight into the company that is unavailable anywhere else.
Find a Great Moving Company
Whether you're relocating down the road, across town, or across the state or the country, never try to handle this on your own.
You'll regret that decision, especially considering how easy and affordable it is to hire not only a moving company but professionals that will handle the entire moving job for you.
Make sure you use professional moves to alleviate the headaches of your move and relocate without the stress and headache that so many experience currently.