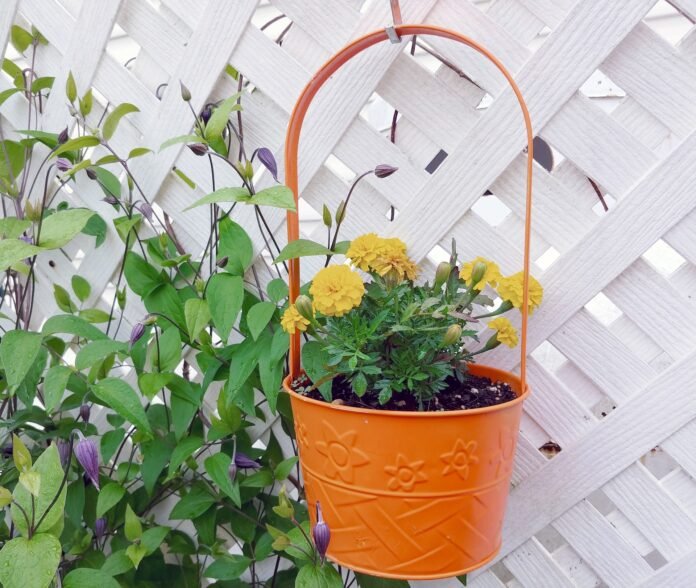 For convenience and saving a few extra bucks, landscape decor, indoor or outdoor, can effectively be DIYed.
Our backyards and gardens, we all want it to be the most beautiful and refreshing part of our home, but when you're about to buy new items or consult a decorator, it can be a costly process.
The following tips will work for both big and small areas, so you can quickly generate affordable Super DIY plans for beautifying your garden and backyard.
There's no time like this for your outdoor area to be decorated. Whether your garden fence needs to be fixed or painted, or your garden edges look too dirty, it can affect the entire space of your garden. It doesn't often need a gardener to breathe new life into your yard.
Instead, you can do it all on your own. With little effort, your garden would turn into a piece of heaven even when captured from a 1080p HD video camera.
It will be eyeing captivating with all fine details.
There are several necessary adjustments to be made with a minimal cost that can make a big difference to your garden's glance.
There are plenty of budget garden ideas to improve your room, whether it is a small garden, a balcony, or a patio garden.
1. Use crates and racks to turn into a vertical garden:
To build personalized garden space, use old wooden crates artfully. For showcasing plants, upturned crates can be piled to fashionable paneling.
We suggest that the wooden crates be tethered to the fence behind them, if possible, to ensure safety.
When used as a hanging storage unit, say in a shed, tie the boxes to each other and make sure that they are tightly placed not to fall.
If you do have an old collection of cabinets, stack them on a fence and load them with ceramic pots to build your elevated orchard.
An old tray or table can also be transformed if you don't have any old shelves.
2. As Planter Boxes, use old Pans and Containers
Think about whether old pots and boxes can be used as substitute planters before tossing these old utensils out.
For the outdoors, their hard shells make them perfect to be used s garden decor.
Before replacing your plants in new containers, poke a few draining holes. You can even use plastic containers as containers.
3. DIY Wooden Basket
This delightful DIY wooden hanging basket is as easy to make as it seems.
To complement your garden further, a plain but elegant and tidy swinging wooden basket is just the right thing. You can further decorate the basket with indoor accessories.
Twinkling led lights tied on baskets are often romantic eye-catchers for baskets flapping in the breeze.
4. Using old Ladders to Design a Plant Showcase
With the aid of elegant ladder cabinetry, ramp up your garden design. By linking two ladders with each other at the peak, such ladder shelves are created.
The shelves on which potted plants, candelabras, and decorative accessories can be seen are supported by wooden boards laid all across the steps.
Quick and ultimately cost-effective to produce.
5. Lay a Passage Built from Old Stones and Bricks
Bring to productive use the stack of unused stones or bricks and make a route that reflects some excellent shape.
To create a shaped pattern, place them broadly or sideways in a layer of topsoil.
This kind of rock stone artwork is a tiny and adorable art piece that, at first glance, would look beautiful and catchy.
6. Paints the fences and walls.
Garden fences require more consideration and care than we usually bother to think about.
So if you're looking for inspiration for a garden fence, why not treat it a little differently? This time you may give it a wooden paint coat.
To bring new life to your garden, use paint specifically made for exterior usage, as this will help protect the wood, ensuring the shade will not fade.
Rather than your typical golden or ashy brown colors, choose a new, vibrant color instead.
Using bright colors for a hot Pacific feel, make a bold display with your pergola or shed.
7. Chicken wire flowers
This is a fantastic notion. Thrift some old wire mesh and shape it into metal flowers, then spray paint it as well with one of your favorite colors for even prettier outcomes.
You should stick the flower heads on wire sticks and pierce them through the dirt.
They're going to bring another level of involvement and render your garden appear magical indeed.