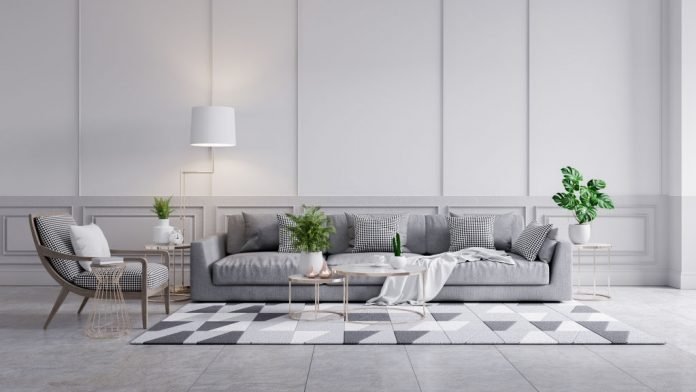 With a huge range of arts, designs, and patterns, modern rugs have come up with an extensive assortment of themes and textures.
These rugs get crafted out of both synthetic and natural materials, and they tend to bring forward some awe-inspiring artworks meant to complement modern-day ideas to adorn the interiors.
No matter it is your office or your home, modern rugs can turn into ideal components of décor which can fill your places with the friendliness of coziness and dedication of aestheticism.
The main thing is modern rugs have ended up revolutionizing the modern notion of decorating the interior and exterior or your house or corridors.
As modern rugs are found in excellent range or types and varieties, they do confuse the common flock at times when they intend to buy them for their homes and offices.
In this context, an expert can provide you with some kind of in-depth guidance related to the ways of buying modern rugs.
From the octagonal rugs to the oval-shaped rugs, modern rugs can be found in any symmetric shape for fitting the needs of people with diverse cultures and tastes.
A creative décor element at one corner of your room will require round rugs.
The manufacturing of the rugs
Modern rugs are generally inspired by the traditional or classic versions. Additionally, they are manufactured from novice fibers which become highly obtainable in the market.
These rugs are made in materials, such as acrylics, cotton, and wool which are found in colors that are plain simple as well as neutral colors. If you love bright colors, then too modern rugs can cater to your needs.
They are found in huge variations from where you can take your pick. You can easily research your preferred types online and even place an order for them.
Prior to placing an order, you must consider the need for which you wish to use a rug, like, it is for your bedroom or your kitchen.
Choosing rugs for your needs
You can find modern rugs that are produced from natural materials, such as sisal, hemp, jute, leather, bamboo, etc.
Though these materials look traditional, yet they get maneuvered when the rugs are manufactured and this is why; you can't tell about the precise materials that are used due to their modern look.
You must know where you wish to place the rug or whether you wish to use it as a wall hanging.
Hence, prior to your shopping, you must know the exact kind of rug which you want.