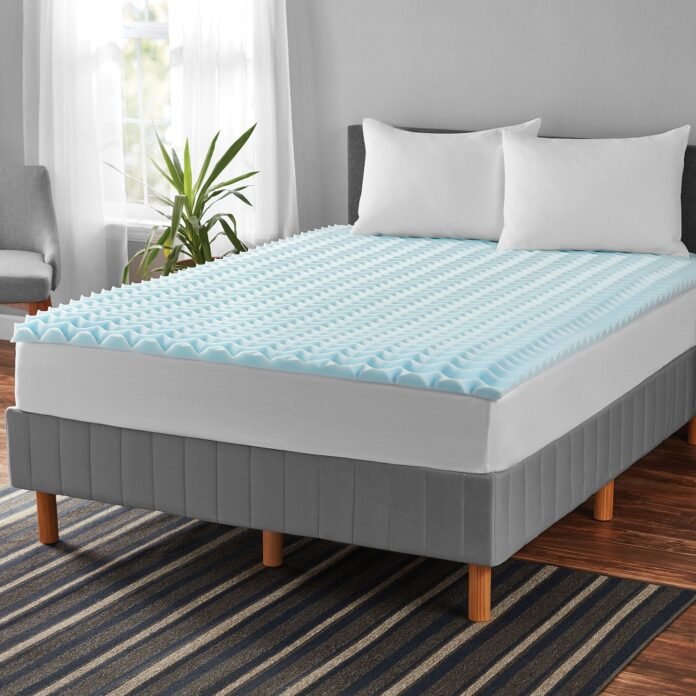 Do you have trouble sleeping at night?
It is widely believed if you have lower back pain or a condition that makes sleeping uncomfortable, a memory foam mattress or a mattress topper might be able to assist you by supporting your pressure points and help bear the weight of your body.
Such a mattress helps you get through the night in a comfortable manner by increasing circulation and helping you to avoid numbness, aches, and pains.
Memory Foam
If you prefer to save money and invest in a memory foam topper than a mattress, you will find them in various sizes, mostly single, double, and king, so make sure you get the size that corresponds to your mattress.
They also come in three choices of thickness: 2, 3, or 4 inches. Depending on brand and quality, they range in price from around £40 to over £600.
Memory foam is space-age technology. It was invented by NASA in the early 1970s to assist their astronauts' resist the huge forces produce by a space shuttle life off.
Following successful trials in space, the foam was then started to bed used in hospitals due to the fact that it allows a person's weight to be equally distributed.
When it comes time to buy a memory foam topper, you will soon find that there are two types. Novaform is made by putting hot liquid into a tray which is then given time to cool.
Visco-elastic is the more modern form and has the advantage of not being as hot as Novaform when a person sleeps on it.
Beyond its comfort, memory foam can also reduce allergies, asthma, and respiratory issues. This is because the foam is resistant to dust mites and other allergens.
Mattress Online
You can purchase memory foam mattresses online at reasonable prices. The other option is to visit your local mattress retailer who will have a wide range of brands and types on sale.
It is possible to get a bargain if you are either willing to wait for the yearly sales or you can bargain with the salesperson.
Another option is to ask for a sales floor model. These are the mattresses that are put on display out on the sale floor and are typically sold at a lower price than those that are stored out the back.
An even cheaper, though probably not so effective alternative to memory foam is an air bed.
Using a camping air mattress means that you can adjust the air in the mattress to suit your level of support and comfort.
Air beds come in a range of sizes and you can buy a king, queen, and twin air mattress.
In conclusion, people who suffer from bad backs, painful chronic conditions, and allergies may find that memory foam mattress are a good option for a quality night rest.
A space-age material, memory foam allows a person's weight to equally supported across the mattress and is also resistant to dust mites.
You can buy these types of mattresses online or at your local mattress retailer.