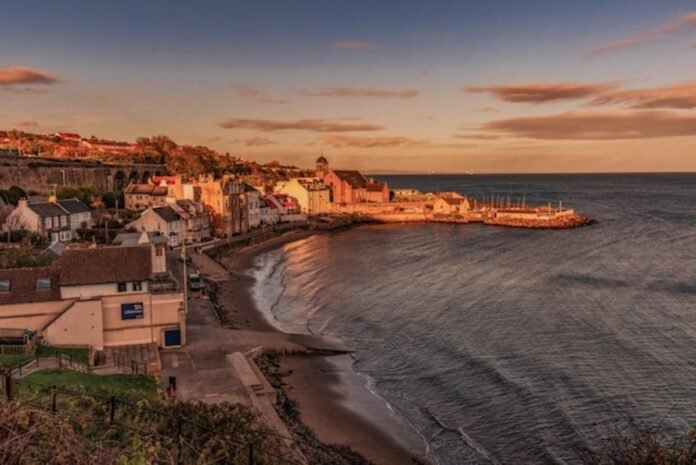 Most people enjoy the seaside atmosphere. The relaxed, tranquil feel, the colors, the scents. But what about having it all in the coziness of your home, too? Think about the idea of coastal design. Based on the style used in houses of people who actually lived near the coast, this design became popular and often used in homes even far away from it. The beach life, sunset shades, and ocean nuances are now brought directly to your rooms by using several useful tricks. Here is a small guide on how to incorporate coastal design into your home.
1. Choose the right colors
Are you about to remodel your home? We have a great suggestion if you are looking for something new and unusual. Try the unique coastal design.
Start from the walls. Choosing the right color palette is crucial. You can try a whole range of nuances – from light blues and pastel greens to rock grays and sand beige and brown nuances. These coastal colors will create a perfect background for the overall seaside image you are about to bring into your home. And then, to finish up the color game, add some vibrant yellow and orange shades.
2. The simpler, the better
Comfortable, relaxed, casual yet elegant are the top desired qualities everyone seeks in their new home. Well, if you decide on the coastal design, you'll get all that. With its characteristic simplicity, it easily manages the sense of peace. A light and minimalized color palette refreshes the interior. You can play with the neutral tones and mix sandy, gray, and white nuances in both walls and furniture elements. The result will be a beach-like home you will adore.
3. Natural textures- one of the ways to incorporate coastal design in your home
If you are looking for the perfect place to live a real coast-like life, pack your bags and move to Florida. There are many benefits of moving to Florida, and one of them is the climate. You will be able to enjoy the beautiful weather, sunshine, and fantastic nature for most of the year. And to get a complete picture, bring some of that nature into your home too.
Natural textures for your indoors are precisely what you need. Capture the beach-like feeling with a range of rough and raw surfaces by incorporating elements like seashells and driftwood. The idea is to copy the vast outdoor texture palette and transform the indoors into something close enough to the coast-like atmosphere.
4. Add some stripes
The very first pattern association many people have when they hear the word seaside is blue and white stripes. This aquatic pattern is symbolic and typically seen in beach houses.
Buying some furnishing elements with blue and white striped upholstery will give your interior the instant coastal effect. On the other hand, if you prefer one-color furniture, adding curtains and ever-popular carpets or even sticking some wallpaper in this symbolic coastal pattern will also gain a similar effect. However, you should always be careful not to overdo the stripes. They can help you incorporate coastal design into your home, but it is effective only if done with good taste.
5. Include wood elements
Coastal style is all about nature. And what can be closer to that than natural wood? On the other hand, it is well known that wooden furniture is by far the best quality furniture you can choose.
Depending on the rest of the interior, you can play with different wood shades. However, since the whole coastal design strives toward a light, open interior, your furniture should follow this pattern and be in the medium or lighter wood nuances.
So, the next time you design the home you are about to move in, try adding more wood elements. It will definitely give it a coastal look, but it will also make it feel warm and cozy.
And for all those who still haven't found their moving crew, check out muvnow.com and get in touch with the best.
6. Kitsch is permitted, though carefully
Nautical decor is naturally associated with coastal design. However, no matter how much you love it, a room crowded with boats, anchors, and seashells are only one step away from being a kitsch.
However, these items are definitely authentic for the lifestyle effect you want to achieve. Thus, adding three or four of them will not hurt, depending on how big the room is. You can use linen or jute fabrics printed with small sails. Place a model ship on your shelf or some rope accents on the mirrors. What's more, if you are about to decorate a bigger room, you can get yourself a unique fishing rod or a framed coastline map and hang it on the wall. A little bit of kitsch is permitted, but no matter what you choose, be careful to use it with good taste.
7. Natural light
Natural light is irreplaceable in any kind of interior design. And, in one such as coastal, it kind of goes without saying.
Having huge windows is not always possible. However, even rooms with small windows can get enough light if you employ some tricks.
Do your best to keep your window clean
Get a large mirror that will reflect the light and thus make the whole room brighter
Use warm artificial lights that look like the natural ones
And, if you decide to get some brand new windows for your home, you should look at the types of windows that are popular nowadays.
It is sometimes difficult to imagine how coastal design would fit the interior. Since it is not easy to manage them to look good, most people simply give it up. However, if you want to incorporate coastal design into your home, employing these tips can be pretty helpful. Don't let the relaxing seaside feel go with the end of the summer season. Keep it in your interior during the whole year.