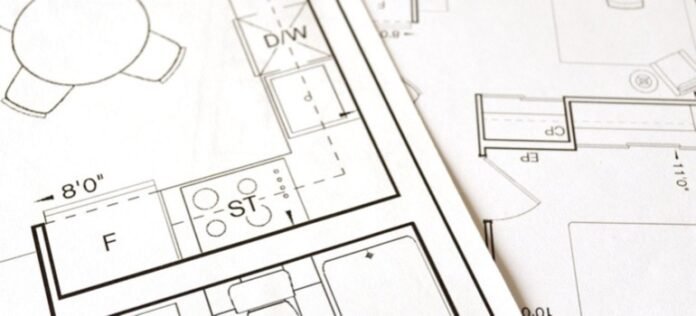 There are a lot of aspects to consider when preparing your home for a major remodel. While this is true for any big job that must be done, if you spend the next few years in the same house, renovating your home is probably the most crucial one. Some preparations are more important than others, though. To some people, doing the prep work might not seem that important. But, knowing how to prepare your home for a major remodel is the first step.
Have consistent communication with your contractor
You will need to hire a contractor when starting with a major remodel. But some people don't realize the importance of follow-up questions for the contractor. This can make it challenging to get the right contractor for your needs. If this is your first remodel, it's essential to be realistic and to admit that you don't know enough about it. Certain things and ideas can get lost in a conversation between a professional and someone speaking in layman's terms. Therefore, the absolute first step to prepare your home for a major remodel is to ask questions and talk details with your contractor until you are sure you are both on the same page.
An example would be that there are specific questions to ask before a bathroom remodel since it is usually a very complex process.
To prepare your home for a major remodel, you need to prepare your furniture
During a major remodel, you can count on a lot of dirt and fallout. And if the remodel includes demolition, you will need to protect your home from falling heavy items such as bricks. Because of this, you will probably have to get any furniture out of your home. If you have an outdoor shed or garage that won't be part of the remodel, now is the time to use it for storage. However, if you don't have one, another great option would be renting a short-term storage unit where you can store your belongings. People often choose this to store belongings during a remodel because most storage facilities also offer professional help with moving their belongings.
Inform your neighbors about the remodel
Major remodels are always inevitably going to be very loud. So, to prepare your home for a full-scale remodel, it is common courtesy to inform your neighbors about it in advance. If you don't do this, there can be complications, such as your neighbor filing an official noise complaint. A situation in which this is very important is if you live in a family neighborhood. Families with small children might want to leave town for the duration of the remodel. Babies can easily be upset by the loud noises often accompanying a remodel. However, there can even be problems for small children. Kids can be very reckless and run into the construction site to see where the noise comes from.
Prepare your home security for a major remodel
Many security concerns can come up during major home remodels. The two biggest problems are:
What to do with the house keys?
How to protect the home during the night?
What to do with the house keys?
Keys can pose a home security problem if you don't prepare your home for a major to remodel correctly because some contractors might ask for a copy of your key. They would need it so the crew can easily get into your home for work. We strongly advise against this, however, especially if you don't have enough trust in the contractor. A solution would be for you to agree to come and unlock your home personally whenever it is needed. You can use this as an excuse to always be present and overlook the remodel.
How to protect the home during the night?
Some exterior walls will have to be taken down if you are doing a house extension. The security issues are obvious if new ones are not installed on the same day. The first way to prepare your home for this is to take out all of your valuables before demolition begins. And secondly, in case you will be building a fence, make sure that it is finished before the house remodel begins. Of course, security cameras can help you protect your home and give you peace of mind.
Clean and declutter
A major home remodel represents an excellent opportunity to go through your belongings and declutter. As we have previously advised, for the remodel, you will have to move all of your belongings out of the home. So why not use this opportunity to go through your old possessions and throw away anything you don't need. If it was wasting space in your home now, it would waste space in your home after the remodel.
It might seem redundant to clean to prepare your home for a major remodel since a top-to-bottom cleaning can generate a lot of garbage and clutter. However, what you might not know, is that dirt can cause a lot of problems during a remodel. It is essential, though, to always be mindful of your garbage removal services and how they operate. This is especially true during remodels since, as we have said, the construction work will generate a lot of trash.
Cover everything you own
Earlier in this article, we advised you to move all of your belongings to a storage unit to prepare your home for a major remodel. But, some things such as couches or tables are too big to take out and store anywhere. So, if you couldn't remove everything from your home into a storage unit, your best bet for not ruining your furniture is to cover it with sheets or plastic. If you hire an experienced contractor, they will probably cover the floor themselves. If you want to help them, you can protect your floors with old newspapers in advance.
Get emotionally prepared
Major home remodels are not just physically and financially demanding. They can also be mentally and emotionally exhausting. Some problems can and most likely will come up during the process. When you accept that not everything will go perfectly, it will be much easier to pick yourself up and push through any problems later.
To conclude
Doing a major remodel is a big decision. Whether you have decided to make a custom home for yourself or update the look and feel of it, it is vital to be well prepared for this change. After all, the best way to prepare your home for a major remodel is to prepare yourself for what's coming.