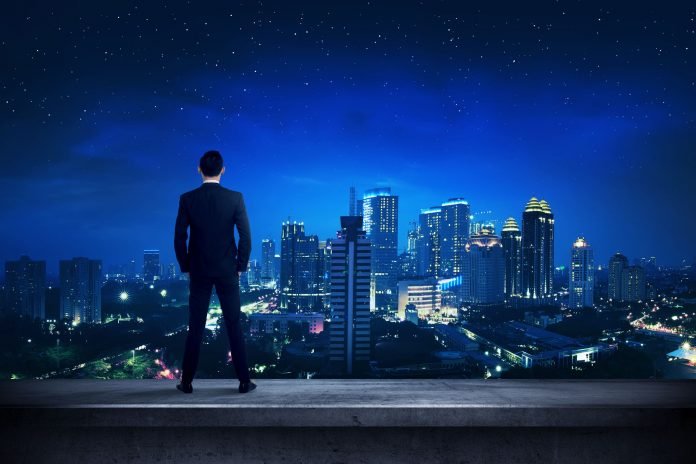 The construction industry can expect a bright future for obvious reasons.
Our modern lifestyles demand creating better buildings and innovative structures that enhance our living standards.
Each year, construction companies are given the responsibility to build incredible structures by implementing various technologies and trends.
While there are endless opportunities in the construction industry, it also comes with a number of challenges, specifically in terms of growth and revenue generation.
Besides, there is high competition in this sector, and construction and contracting firms need to improve their efficiency and performance.
Here are the top five surefire ways
you can boost the productivity of your construction company and increase revenue faster.
1. Stay Updated with Technology
Many construction firms tend to stick to the traditional methods and are not ready to adapt to changes.
This is going to affect a contractor's overall growth, even if they have good industry-specific knowledge and skills.
If you are one of them, it's time to come out of your comfort zone and try adopting the current trends.
Explore and implement the latest technologies, such as cloud-based solutions, 3D printing, Artificial Intelligence (AI), Machine Learning (ML), Building Information Modeling (BIM), drones, mobile technology, Virtual Reality (VR), and many more.
For instance, technologies and systems like cloud platforms, mobile technology, AI, ML, and VR have improved the internal communication and other processes of construction firms.
Besides, these systems have made it possible for contracting teams to work on the fly.
Supervisors can also track employees' performance for each project right from their mobile devices.
Further, since teams can work collaboratively over the internet through the cloud and other mobile solutions, they can save money and time invested in traveling.
Other benefits of using technologically advanced tools and solutions include preventing human errors in data entry and other tasks, increased productivity and efficiency, cost-effectiveness, faster project completion, higher customer satisfaction, and so on.
2. Focus on Branding
Every construction business wants to grow and earn higher returns in the long run. One good way to do that is to invest in branding and promotion.
Even if you have built a good image in the marketplace, you need to focus on advertising consistently.
Your reputation and the high quality of your services will definitely play a huge role in bringing in customers. But you cannot solely rely on that.
You need to step out and put your name out there and reach larger markets.
The digital space is the best medium to showcase your services and tell your target group that you genuinely care for them.
Offer them customized offers, services, educational resources, etc., to let them know that you have solutions to their specific requirements and issues.
Post content regularly on all your social media channels and interact with your customers in person.
You will be surprised to see the engagement level and its (positive) impact on your revenue.
3. Increase Operational Flexibility
You may not have expertise in all areas, but there's no harm in learning new skills.
If you ask your clients for feedback about your performance, you may learn that many customers prefer going to one contractor for every task rather than different firms for each specific task.
Therefore, taking that extra step to learn a few things will increase revenue for your construction firm. Moreover, you will likely enjoy exploring diverse skills.
Try hiring efficient workers and build a stronger team to handle the different requirements of your clients.
Employing the right talent will take your business further and enable you to handle more workload.
4. Invest in Employee Training and Safety Training
Your workers are the backbone of your construction firm, so investing in employee training will definitely boost your revenue.
Because without the right training, your projects may not be delivered as expected by your clients.
Indeed there will be higher upfront costs involved in training programs, but it will be worth the high returns you would get after every project completion.
You also need an efficient supervisor to ensure project deadlines are met and effective strategies are made to accomplish a particular project.
Like employee training, construction and contracting merchants must work on improving their safety training programs to ensure the welfare of their workers.
Interestingly, well-planned safety training programs can boost your revenue and profit margins significantly.
Because unavoidable situations like accidents caused due to improper health and safety training can lead to construction and project delivery delays, thus affecting your productivity and profitability.
Proper training programs can help your employees know when to handle potential risks and how to protect themselves at work, especially in adverse situations.
And these training sessions should be conducted regularly to help your employees stay updated on the latest safety practices.
An ideal safety and employee training program must also include educating them regarding the right ways of using the latest technologies and various machinery without harming themselves.
5. Customer Service Matters
Customer satisfaction must be an essential goal for any construction firm, and it actually is a great motivational factor.
Having a list of satisfied customers means more people rely on you, and hence, you can earn more referrals.
In today's competitive market, customer satisfaction is a crucial formula for success as it enables existing customers to resist you time and again.
However, to increase customer satisfaction rates, you need to improve and maintain the quality of your products and services.
Ensure the construction materials you are using are up to the mark and retain the building's longevity.
For instance, if you choose to build an apartment using medium- to low-quality materials, you will be able to sell it at a good price, no doubt.
But soon, the residents may start witnessing cracks, leaks, and other damages, which reduces the overall quality of the building.
In that case, your clients would not be doing business with you anymore or consult you again. They may even post negative reviews about your company on social media.
Happy customers also do half of your marketing through word-of-mouth referrals.
Because people tend to believe the recommendations of their friends and family they trust, and this is more effective than all your advertisements, promotions, or even celebrity endorsements.
All you need to do is maintain your service and product quality and design appealing value propositions to make your customers feel special.