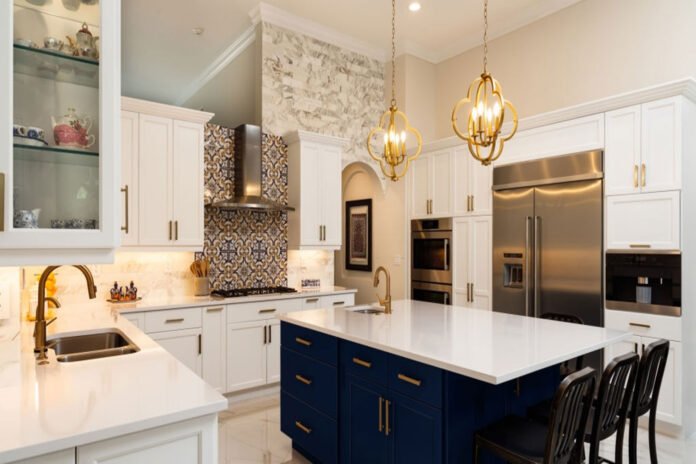 Everybody wants to make their kitchen look beautiful and expensive but they don't have enough sources to do so.
But if you guys just pay a little attention to your house kitchen then you will notice that you can make it look better and expensive just some minor adjustments.
First of all when you are going to remodel your kitchen make an image in your mind that what kind of touch you want to give to your kitchen and draw a sketch of it in your mind.
This will help you to decide that what you want to do with your kitchen and also help you to decide the budget according to it.
In the first step, you are going to change the hardware in your kitchen. Kitchen hardware can change its entire look by just putting some new furniture in it.
What you can do is you can replace your wood drawer with the glass ones and give it a unique touch.
In the 2nd step, you can use light and elegant color paint on your kitchen walls which will not just brighten up your kitchen and also make it look a little bigger than it usually is.
Using a light color that reflects the light and helps you to hide the tidy spaces of your kitchen.
In the last replace your cabinet door with the new ones. It will give your kitchen a new look. The better choice is to use glass window doors for the cabinets.
Put your good crockery in those glass window shells to show them off.
Replace your floor with hardwood Floor refinishing to give an elegant look and for that, you can contact the professional in your area which will guide you better.